My Personal Page
Wherein You Can Find More Than You'll Ever Want to Know About ME!
(The Music you are hearing is my own composition for organ

based on the hymntune:"How Brightly Shines the Morning Star")




You've probably already discovered that I was born in Los Angeles, California on May 27, 1947. For the first 3 years of my life, mom, dad, and I lived close to famous Los Angeles Coliseum in Los Angeles. We moved from Los Angeles to Pico Rivera, California, a suburb of Los Angeles in April of 1950, just one month before my brother Gary was born.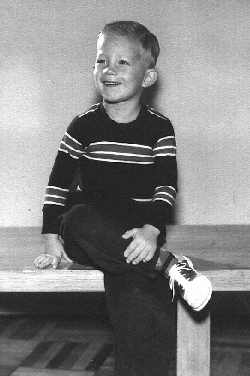 Here I am at a young age in the living room of our family home in Pico Rivera. The photo was probably taken in the early 1950's.Wish I had those saddle shoes today! This may be the best photo ever taken of me...at least it is the only one the doesn't make me cringe when I view it!!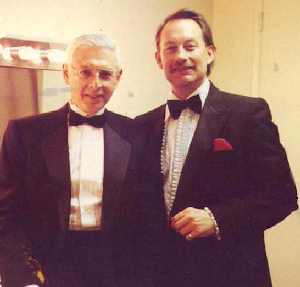 We are a musical family, like many HOOVERs. My dad played trumpet, drums, and a little piano. My mom played piano, and my brother played the guitar and drums. I became hooked on the piano at an early age. I studied piano but later became fascinated with the pipe organ. At Cal State University-Long Beach I earned both the Bachelor's and Master's Degrees in organ performance. I very much enjoy performing with other musicians, whether they are singers or instrumentalists. This picture shows me at one of my "gigs" with a singer pal of mine, Bob Wallis.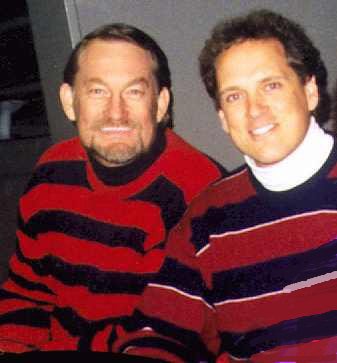 I am currently church organist and Director of Music at Gloria Dei Lutheran Church in the Naples Island section of Long Beach, California. I love to compose music for organ, instruments, voice, and choir. You're probably hearing one of my pieces now. It was composed for organ, and is based on the German hymntune "How Brightly Shines the Morning Star." I also work as a dance and choir accompanist at Lakewood High School in nearby Lakewood, California. I get the chance to work with some talented co-workers. Here is one of them posing with me on a mountain retreat that we took one of the choirs on. That's me on the left, and the wonderfully talented choral director, Ralph Siemsen.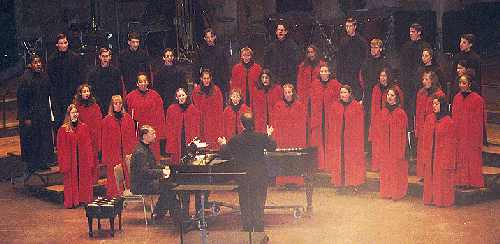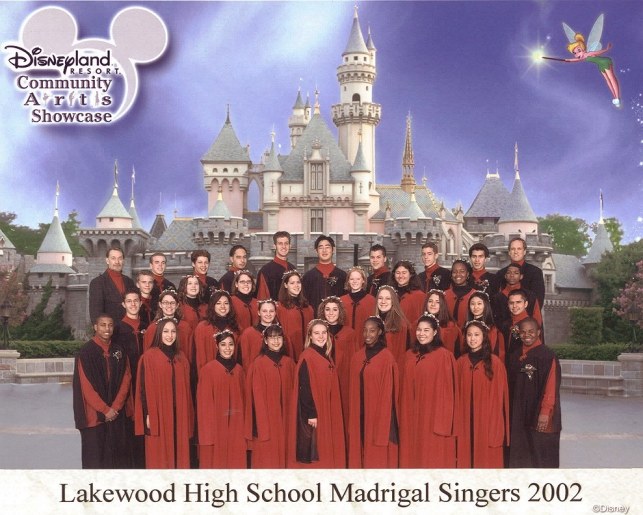 I also get the chance to work with wonderful kids, and some pretty talented ones at that. The first picture here shows Ralph and I performing with our Madrigal Choir at the Dorothy Chandler Pavilion of the famed Los Angeles Music Center. That's me at the piano, of course. This was a thrill for all of us! The second picture here is the Madrigal Choir performing at Disneyland, one of our favorite venues. Lots of wonderful voices here! The Madrigals, by the way, meet every morning at 6:50am!





Your Comments Are Welcome!

Just Click On My Name to Send Me Mail Richard L. Hoover




Back to My Great Grandpa




Back to My Main Page




NOTICE: Material may be freely used by non-commercial entities, as long as this message remains on all copied material. These electronic pages cannot be reproduced in any format for profit or other presentation without the expressed written permission of the author, Richard L. Hoover.

Copyright © 2006 - Richard L. Hoover